Sonia Delaunay
22 May > 10 July 2021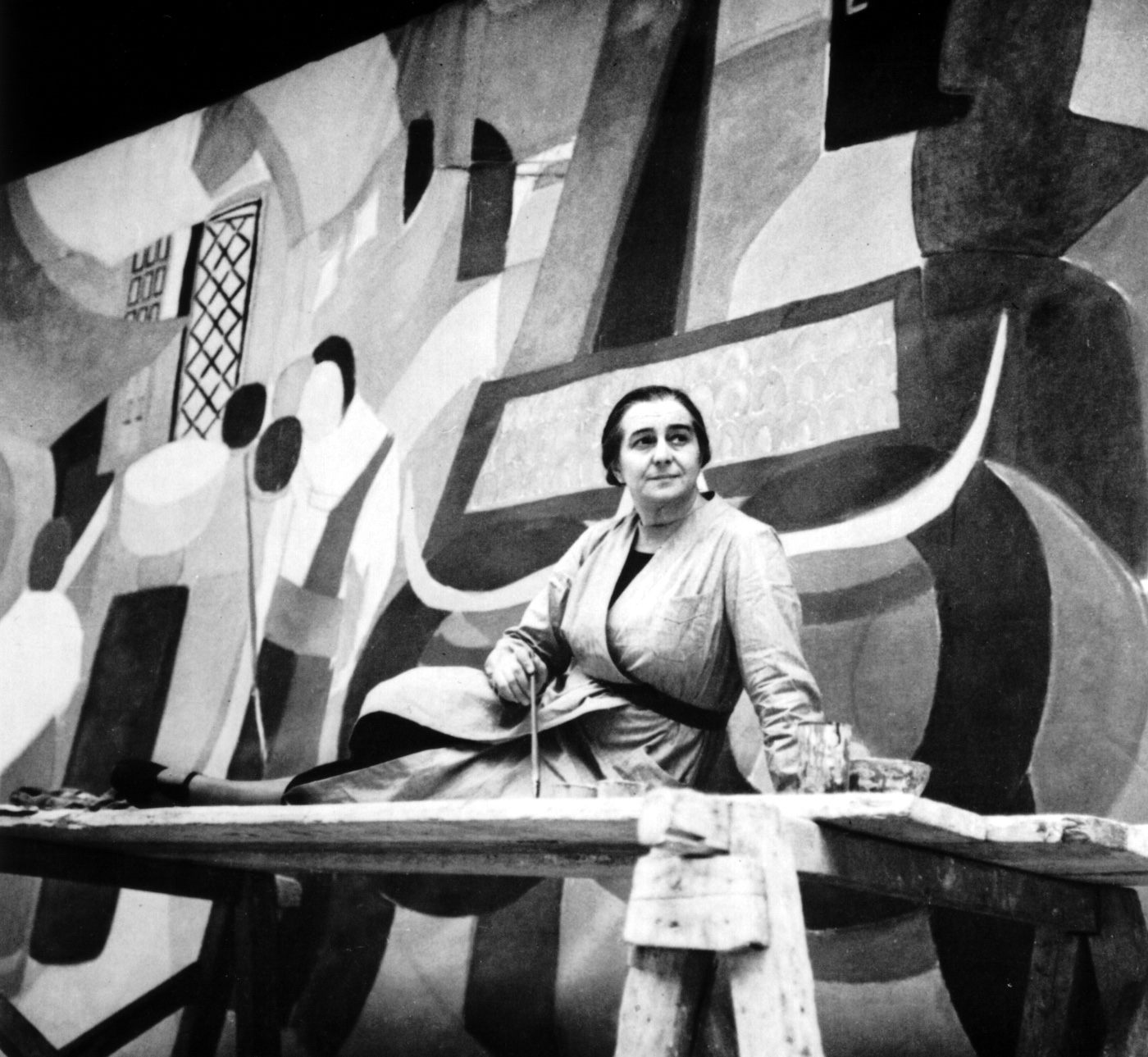 Sonia Delaunay
---
A Sonia Delaunay exhibition in a Parisian gallery, in the middle of a pandemic, is a delight in more ways than one for those who love her wok, those who want to discover it and for those who believe in it for its own sake. What's more, it is in the area she loved; her studio is just round the corner in the rue Saint-Simon.

Some have long tried to place her as having been born in a far-away province in the East. She is sometimes referred to as Ukrainian, Russian and occasionally Jewish. Sonia Delaunay is French by marriage to Robert Delaunay in Paris on 15 November 1910 at the town hall of the 6th arrondissement. The archives only give us a hint of her passports - all of them French - while her identity card issued in 1943 under the occupation, in which her photograph shows her in profile, as was common at the time and which leaves an indelible trace of the country's subjugation to racist practices.

So, she was born in Odessa, the Russian city created by Catherine the Great of Russia according to the plans drawn by the Duke de Richelieu. The extract from her birth certificate issued by the Clerk of the Civil Court of First Instance of the Seine, attached to the marriage certificate leaves us in no doubt. Her birth is only recorded in the Civil register of Israelite births in Odessa: in the year eighteen hundred and eighty-five, on the first day of September, was born: Sarah, daughter of the reserve soldier Elie Stern and his spouse, Lady Hana. Odessa.

Sonia Delaunay was to span the century just as she was to cross Europe, in the opposite direction of the journey recounted by her Swiss friend Blaise Cendrars in La Prose du Transsibérien et de la Petite Jehanne de France (Prose on the Trans-Siberian Railway and of Little Jehanne of France).
Never to return.
READ MORE